Keep Your Home Up to Date with Your Electrical Needs
When you call Star City, you'll never have to worry if your home is capable of providing power for your modern appliances, devices, and smart technology. Our experienced electricians have the skills and knowledge to upgrade your wiring, surge protectors, electrical panel, and are equipped to handle all electrical work for new pool and spa installs, and more.
Trusted Electricans
Fully Stocked Trucks
Certified Technicians
Our Electrical Upgrade Services Include:
Star City offers the following electrical upgrades for homeowners in Lincoln and Lancaster county:
Kitchen Renovations
Surge Protection
Start to Finish Electrical Renovations
Complete Custom Home Wiring
Indoor & Outdoor Lighting
Hot Tubs, Saunas, Steam Rooms and Pools
Electrical Panel Upgrades & Relocations
Smoke / CO Detectors Installs & Interconnection
Service / Meter Installations & Upgrades
Learn More
Electrical Upgrade FAQs
Have a question about electrical upgrades? The team at Star City have compiled some of our best advice below. Need to ask about something specific to your home? Get in touch with us and let one of our experts tell you more.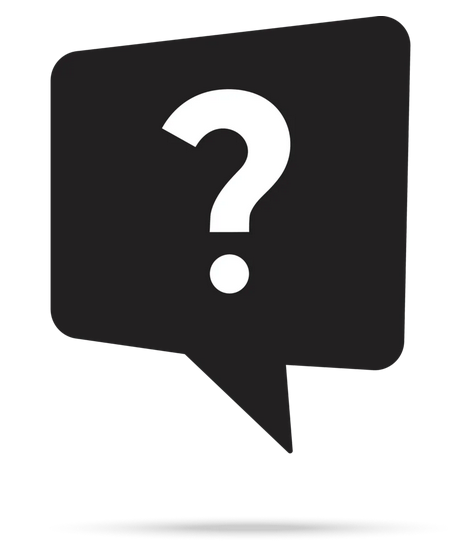 What factors affect the cost of electrical work during kitchen renovations?
The cost of electrical work for renovating your kitchen will be determined by:
The complexity of the project
The type and number of electrical appliances
The need for new outlets or circuits
The type of lighting installations required
Costs will also depend on the existing electrical infrastructure in your kitchen and whether any issues need to be resolved during the renovation. We'll provide you with an accurate quote when you call us for this kind of work.
What are the benefits of surge protection?
Surge protectors safeguard your electrical devices from voltage spikes caused by lightning or disturbances in the power supply. They prevent damage to your electronics, prolong their lifespan, and protect your home from potential fire hazards.
What should I consider when planning a start-to-finish electrical renovation?
Considerations should include:
Your current and future power needs
Safety requirements
Energy efficiency
Potential for home automation
You should also consider the age and current state of your home's electrical system and any local building code requirements. We'll take these factors into account when making our recommendations.
What is involved in complete custom home wiring?
Complete custom home wiring involves designing and installing a complete electrical system tailored to your home's needs. This includes the wiring for all outlets, switches, light fixtures, appliances, and any special features you want to add to your home (like home automation or renewable energy systems).
What benefits can I expect from upgrading my indoor and outdoor lighting?
Upgrading your lighting can:
Improve the aesthetics of your home
Increase energy efficiency
Enhance safety and security
Increase your home's value
Improve functionality by providing better task or accent lighting
What electrical considerations are there when installing hot tubs, saunas, steam rooms, or pools?
These installations typically require dedicated circuits due to their high power demand. They also need to comply with specific electrical safety standards due to the presence of water. This will involve using GFCI protected circuits, and weatherproof outlets and switches for outdoor installations.
What are the benefits of upgrading or relocating my electrical panel?
Older electrical panels aren't built to handle the demands of modern appliances and devices. Upgrading your electrical panel can enhance your home's safety by reducing the risk of electrical fires and can also improve the efficiency and capacity of your home's electrical system. Additionally, relocating your electrical panel might be necessary for home renovations to comply with building codes or make it more accessible.
Why should I interconnect my smoke and CO detectors?
Interconnecting your smoke and CO detectors means that when one alarm sounds, all the alarms in the house will sound. This is beneficial because it ensures that everyone in the house is alerted to potential dangers, no matter where they are.
WHY CALL STAR CITY FOR ELECTRICAL UPGRADES?
Our experienced team has seen it all. But being industry experts is only part of the reason we're the top choice for electrical upgrades in Lincoln. We continuously strive to surpass your expectations and believe that you deserve courteous, respectful service.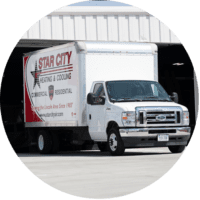 Same-Day Service
Our trucks are in your community and ready to dispatch at a moment's notice. When you want HVAC or electrical maintenance right away, we've got you covered.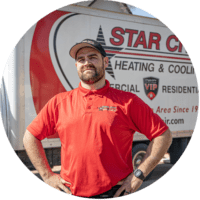 Clean & Pristine
Our Comfort Techs treat your home with total respect and promise to leave it cleaner than we found it. We'll always use protective floor coverings and shoe covers when we enter your home.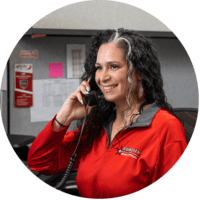 Honest, Upfront Pricing
Our specialists are experts when it comes to quoting your repair. You'll be given a total price for a repair before we start the job. There's never a payment surprise when you choose Star City.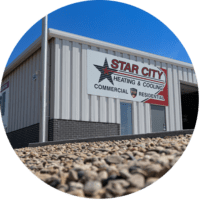 Midwest Family Values
Star City has been helping homeowners in Lincoln since 1983. No matter how much we grow, we never stray from the small-business values that got us here.
Star City trucks are fully stocked and ready to help with all your HVAC and electrical needs. We deliver world-class home comfort services to Lancaster County.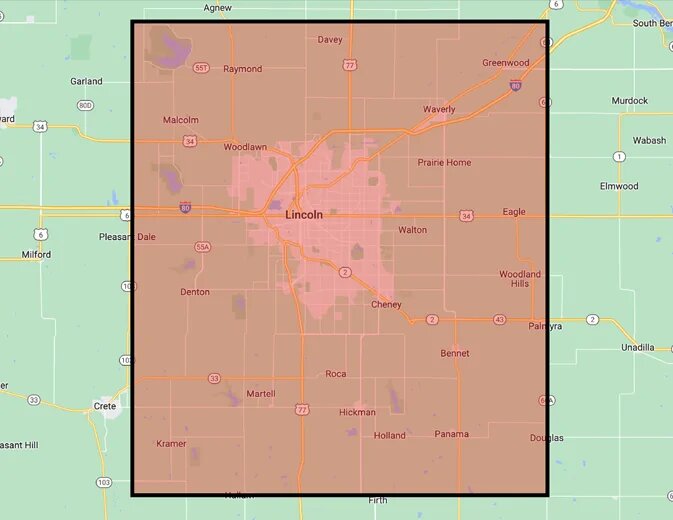 Find us in Northeast Lincoln, right along Cornhusker Highway.
Star City Heating & Cooling
5401 Cornhusker Hwy
Lincoln, NE 68504
Call Us 7 Days a Week!
(402) 267-4643
Star City Heating & Cooling Services
We specialize in delivering premium HVAC and electrical services to homeowners in Lincoln and Lancaster county.
When it comes to your HVAC system or keeping your electrical system in peak condition, Star City should always be your first call. Even if we didn't install your electrical panel or home comfort system, our friendly and knowledgeable team is just a phone call away and ready to share our expertise!
Book Now
HEALTHY HOMES MAINTENANCE PLAN
Star City Healthy Homes Maintenance Plan gives you peace of mind knowing your home is protected all year round. Whether your home's heating or air conditioner equipment requires routine maintenance, emergency repairs, or a total replacement, we are here for you!
Star City Healthy Home Members get:
Guaranteed to Receive Service Within 24 Hours of Your Emergency Call
Guaranteed Priority Service
Customize Your Plan with Your Choice of Safety Inspections
Service History Record & Review
No Warranty Processing Fee
Exclusive Member Only Specials
Learn More About Our Healthy Home Maintenance Plan
Learn More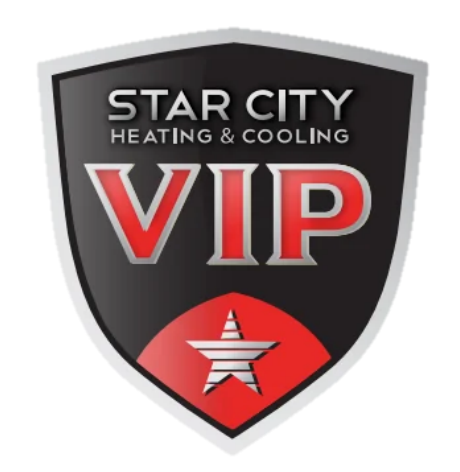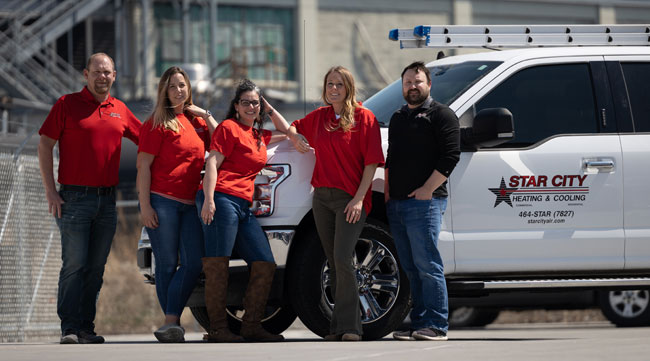 You can trust Star City Heating & Cooling. Because if we don't exceed your expectations, we've failed to meet ours.
Book Now
4.9 Stars From 900+ Reviews
Very professional, respectful and knowledgeable. Took the time to explain my new unit. Thank you! 1 month update since my installation- best customer service ever. Return visit to make sure everything working like it should and to see if I have any questions or concerns. Will definitely recommend this company!