Power When You Need It Most
Your electrical devices, appliances, and systems need to be kept in proper condition so that you and your family can enjoy using them without interruptions or safety hazards. Whether you're considering installing new lighting fixtures, upgrading your electrical panel, or repairing faulty wiring, it's essential to rely on professional electrical professionals. The skilled electricians at Star City provide expert installations and repairs, ensuring your home's electrical infrastructure operates efficiently and safely. Our expertise and attention to detail, will give you peace of mind that your electrical systems will remain reliable, protecting your loved ones and providing uninterrupted power for all your needs.
Trusted Electricans
Fully Stocked Trucks
Certified Technicians
Fixed Right, or Its Free
If one of our repairs fails in the first year, we'll repair it again – ABSOLUTELY FREE! Star City Heating & Cooling takes pride in a job well done. Enjoy peace of mind that your electrical repair is fixed right the first time, or it's free.
Electrical Inspection & Repair FAQ
Have a question about electrical inspections and repairs? The team at Star City have compiled some of our best advice below. Need to ask about something specific to your home? Get in touch with us and let one of our experts tell you more.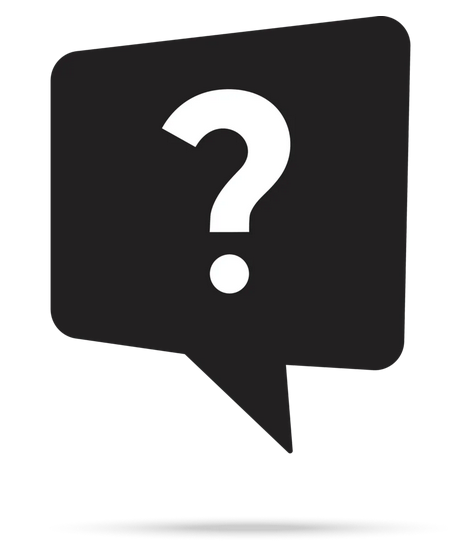 What is involved in electrical diagnostic and troubleshooting?
Electrical diagnostic and troubleshooting involves a comprehensive evaluation of your electrical system to identify any faults, failures, or future issues. This includes checking circuit breakers, wiring, outlets, switches, light fixtures, and any connected devices or appliances. The process aims to ensure the safety, efficiency, and reliability of your electrical system.
When do I need a professional to troubleshoot an electrical issue?
While minor issues like resetting a tripped circuit breaker can often be handled by homeowners, you should call a professional for persistent or complex electrical problems. Signs you need a professional include:
Frequent circuit breaker trips
Flickering or dimming lights
Discolored outlets or switches
Buzzing sounds
Shocks from appliances or outlets
Unexplained high electric bills
A professional should also be involved when planning any home renovations, additions, or installing large appliances. Contact Star City to speak with an experienced professional who can make recommendations for these jobs and give you an accurate quote for the work involved.
How much does an electrical inspection cost?
Our whole home electrical inspection services start at just $49. Contact us for an accurate quote based on your home and your specific needs.
When do I need to repair or upgrade my aluminum wiring?
Aluminum wiring was commonly used in homes built in the 1960s and 70s. However, it has been found to have a higher risk of causing electrical fires compared to copper wiring, due to its tendency to corrode and loosen over time. Therefore, if your home has aluminum wiring, it's recommended to have it inspected and potentially repaired or upgraded. Not sure if your home has aluminum or copper wiring? Contact us to have your wiring inspected.
How long does an aluminum wiring upgrade take?
The duration of an aluminum wiring upgrade can vary widely depending on several factors such as:
The size of your home
The complexity of your electrical system
The extent of the upgrade
A simple upgrade solution might be completed in a few days. However, if a full rewire of your home is necessary, this could take 1-2 weeks or longer. Consult with us for an accurate timeline and estimate based on your home's specific needs.
How often should I have my home's electrical system inspected?
It's a good idea to have your home's electrical system inspected every 3-5 years. However, if your home is over 40 years old, has undergone major renovations, or if you've added major appliances, you should have an inspection done as soon as possible to verify the safety of your wiring and electrical panel.
WHY CALL STAR CITY FOR YOUR ELECTRICAL REPAIRS?
Our experienced team has seen it all. But being industry experts is only part of the reason we're the top choice for electrical repairs in Lincoln. We continuously strive to surpass your expectations and believe that you deserve courteous, respectful service.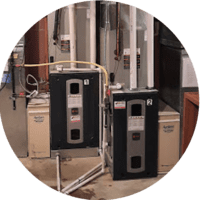 Same Day Repairs
Our trucks are in your community and ready to dispatch at a moment's notice. When you need HVAC and electrical help right away, we've got you covered.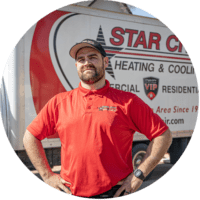 Clean & Pristine
Our Comfort Techs treat your home with total respect and promise to leave it cleaner than we found it. We'll always use protective floor coverings and shoe covers when we enter your home.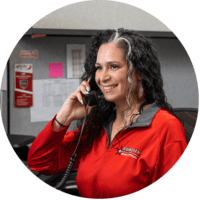 Honest, Upfront Pricing
Our specialists are experts when it comes to quoting your repair. You'll be given a total price for a repair before we start the job. There's never a payment surprise when you choose Star City.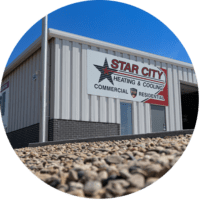 Midwest Family Values
Star City has been helping homeowners in Lincoln since 1983. No matter how much we grow, we never stray from the small-business values that got us here.
Star City trucks are fully stocked and ready to help with all your HVAC and electrical needs. We deliver world-class home comfort services to Lancaster County.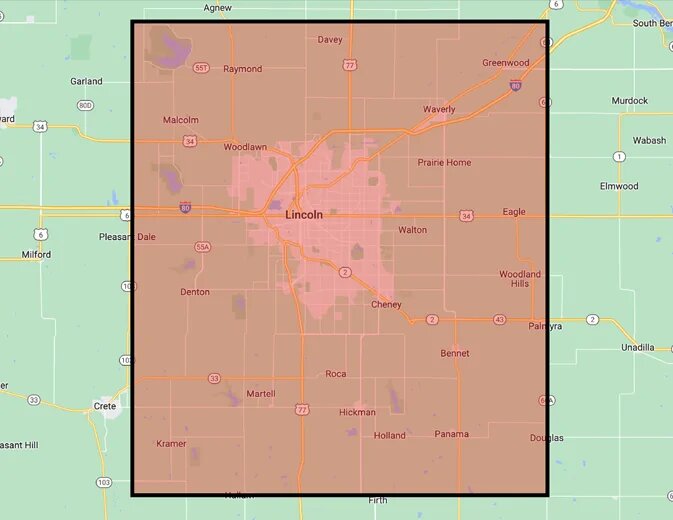 Find us in Northeast Lincoln, right along Cornhusker Highway.
Star City Heating & Cooling
5401 Cornhusker Hwy
Lincoln, NE 68504
Call Us 7 Days a Week!
(402) 267-4643
Star City Heating & Cooling Services
We specialize in delivering premium HVAC and electrical services to homeowners in Lincoln and Lancaster county.
When it comes to your HVAC system or keeping your electrical system in peak condition, Star City should always be your first call. Even if we didn't install your electrical panel or home comfort system, our friendly and knowledgeable team is just a phone call away and ready to share our expertise!
Book Now
HEALTHY HOMES MAINTENANCE PLAN
Star City Healthy Homes Maintenance Plan gives you peace of mind knowing your home is protected all year round. Whether your home's heating or air conditioner equipment requires routine maintenance, emergency repairs, or a total replacement, we are here for you!
Star City Healthy Home Members get:
Guaranteed to Receive Service Within 24 Hours of Your Emergency Call
Guaranteed Priority Service
Customize Your Plan with Your Choice of Safety Inspections
Service History Record & Review
No Warranty Processing Fee
Exclusive Member Only Specials
Learn More About Our Healthy Home Maintenance Plan
Learn More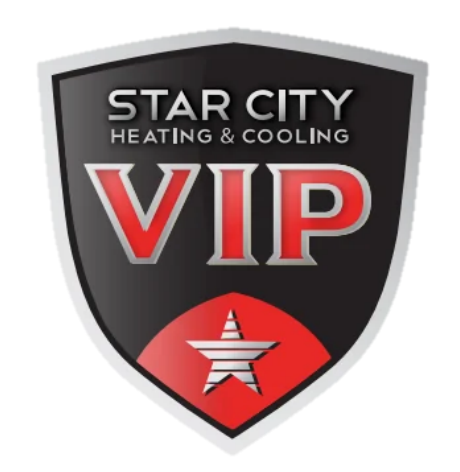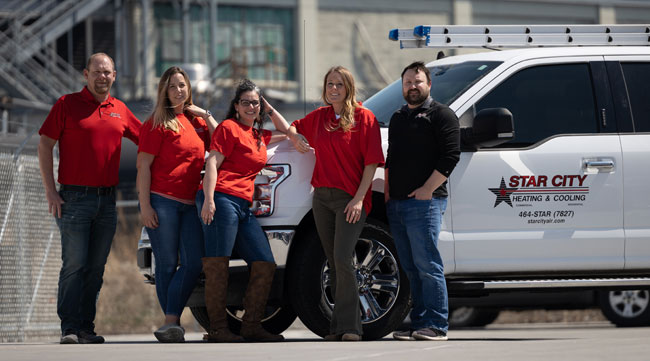 You can trust Star City Heating & Cooling. Because if we don't exceed your expectations, we've failed to meet ours.
Book Now
4.9 Stars From 900+ Reviews
Very professional, respectful and knowledgeable. Took the time to explain my new unit. Thank you! 1 month update since my installation- best customer service ever. Return visit to make sure everything working like it should and to see if I have any questions or concerns. Will definitely recommend this company!